August 30, 2020
Posted by:

Syed Shujaat

Category:

Uncategorized
You probably already know that having an accurate time set on all clients and servers is important. Very bad things happen when computer clocks disagree. Things like:
Users cannot log on to a domain
Applications overwrite new data with older versions
Servers fail to synchronize data between each other, causing version conflicts
Financial transactions become subject to dispute
Regulatory requirements are not met
Enabling the NTP server service requires a quick registry modification. Open Regedit and navigate to HKEY_LOCAL_MACHINE \ System \ CurrentControlSet \ Services \ W32Time \ TimeProviders \ NtpServer and change Enabled from 0 to 1.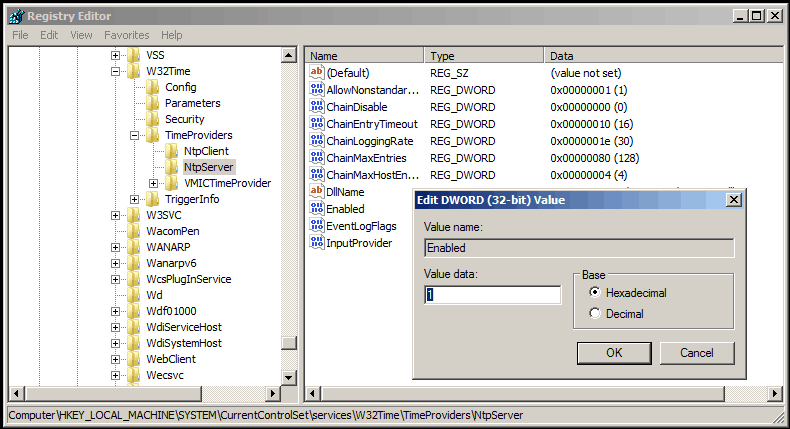 he last step is to update the Windows Time service's running configuration. You do this by opening a command prompt and typing the w32tm /config /update command. You can then verify that the NTP server service is enabled with the w32tm /query /configuration command. Both of these are shown in Figure 4.